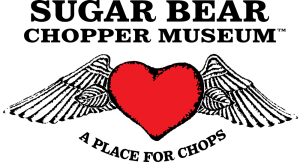 Our goal is to provide a place for all motorcyclists to gather and interact in a relaxed and comfortable setting. To be able to view the different marques and models and having the opportunity to meet with the owners and builders of these motorcycles, will be an unforgettable experience for all in attendance.
In addition to the professional custom builders, old and new, any independent or private builder will have an opportunity to display his or her creation daily at the "Gathering". This format will create and inspire a great amount of riders to continue the customization genre we all know and love.
To facilitate this interaction, there will be areas set aside for the different models, so those in attendance can find and view their favorite motorcycles without having to randomly search for them in a sea of motorcycles . For example, we will have a section each for Harley Davidson Sportsters, Triumphs, Harley Davidson Knuckleheads, and so forth.
The Museum grounds are not a campground, so everyday the facility will close down at the end of the day, assuring that the following day will present a different look from the previous day and, surely, different motorcycles. The in and out flow of motorcycles in the parking lots during the day and the departure in the evening of all motorcycles should ensure that most are functional, operational, and wonderful works of art.